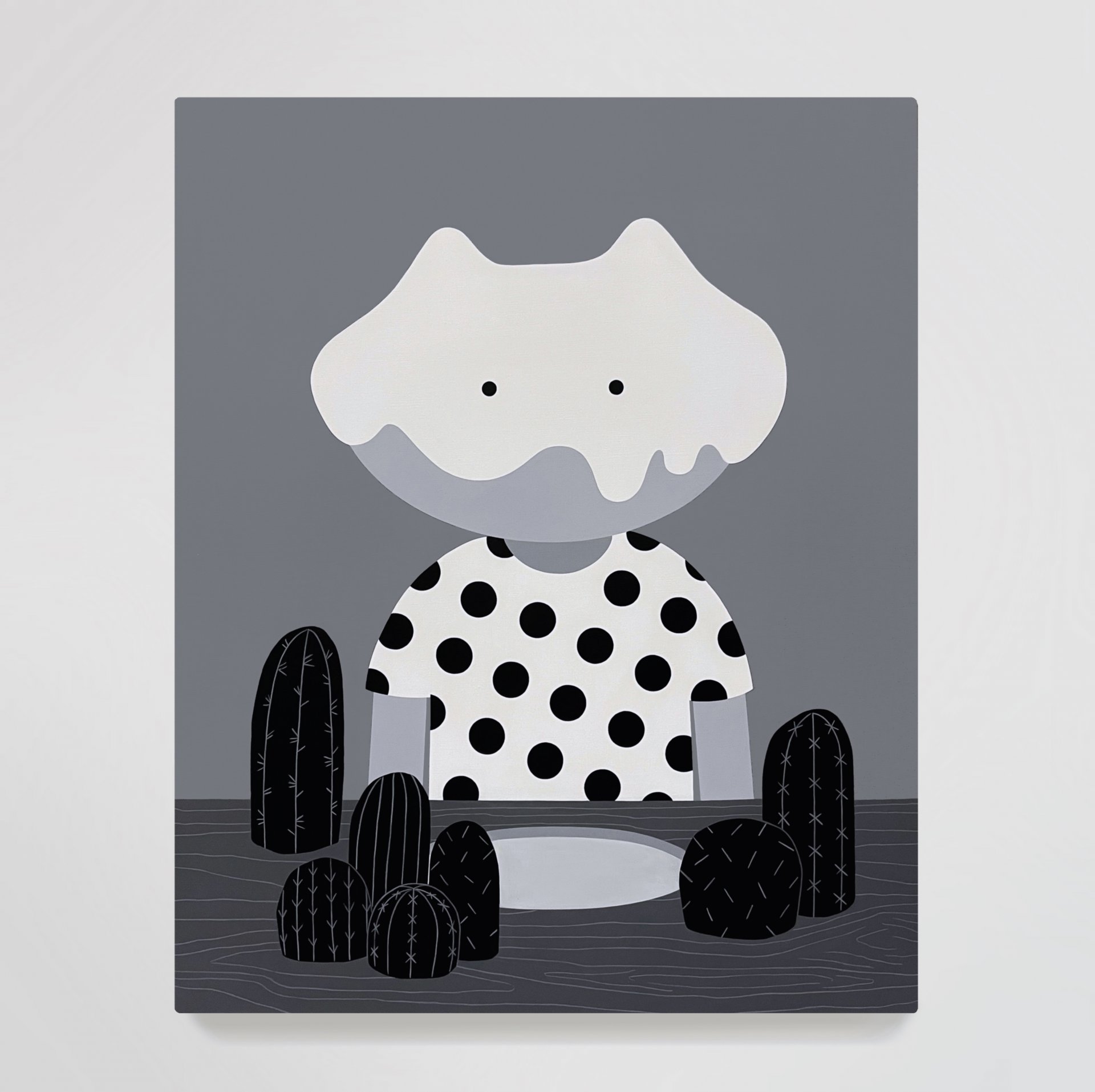 Biography
YOUNGSEO JUNG
Youngseo Jung (b.1994) is a contemporary painter based in South Korea with a bachelor's degree in Fine Art. Youngseo started to paint Cream Cat in 2022.
Cream Cat represents Youngseo's memories as a child, a reflection of hidden emotions and the illustration of a vulnerable side.
This generation is used to textless communication and expressions. In our childhood, we learned gestures from TV Cartoons, fables, and tales which later got replaced by emojis that taught us a different way of communicating with each other. It changed the way we express our feelings and thoughts as we can always hide our real gestures.
The Cream Cat – somehow faceless – seems to be saying that the resonance often comes from what is kept within. Feelings and emotions usually can be read off the face but the laid-back drips on Cream Cat's face are a defence that melts and hold the most personal times and feelings secure. The surroundings are mandatory for Youngseo's work of art because if you look closely at all details you might find the answer. Jung's works are witty, fun, interesting and open to interpretation.
Shows
August 2022 - CON summer edition group show
November 2022 - FLEE AUCTION
December 2022 - Solo Show with CON
WORKS OF ART
Please press 'inquire' to request a commission or add yourself to the waiting list
Inquire
Are you in the list?
Get updates about Exhibitions, Artists and our latest projects