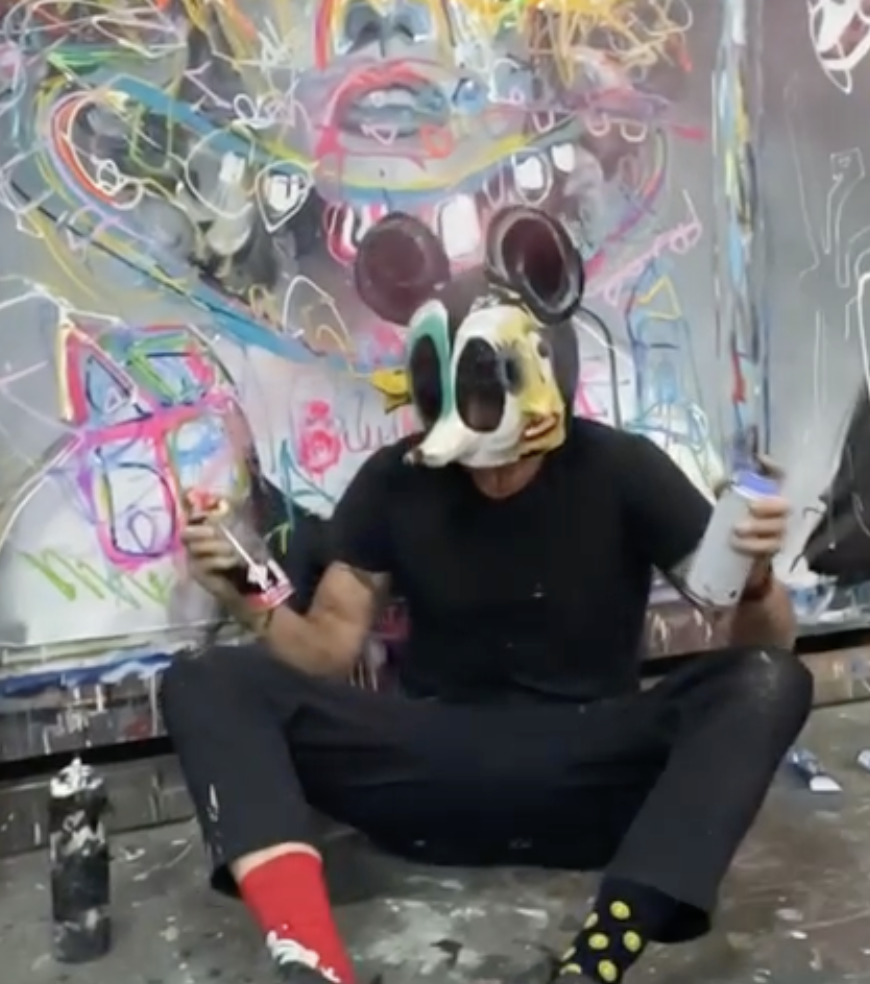 Biography
"I have painted since I can remember, I now understand that this passion for art is the soul trying to express through colors and strokes. My inspiration comes from the Fauvist movement.
This individualistic style lacks a classical order, which in turn uses color to communicate feelings. Expressionism is clearly my interpretation of Art. "I think that art is the expression of the soul. In the "mickey me" collection the artist represents the loss of innocence in the human being.
The Hedonist Mickey is a figure that seeks pleasure no matter the consequence. Mickey being a worldwide iconic figure of innocence represents the hedonist lifestyle we have all been tempted to. In this mad world sometimes just one wrong choice can guide you to a dark hallway, where you will never find the way out. In defy gravity the destiny of Marilyn Monroe was death here innocence was lost and I could never get it back."
Are you in the list?
Get updates about Exhibitions, Artists and our latest projects